"A 2020 Reliquary"
Definition: Reliquary – A container for relics
In 2020, a worldwide pandemic began, caused by the virus Covid-19. As an artist, I chose to create artwork about the virus and what life was like during that historic year. And, I wanted to make something beautiful out of something horrible. Memories of reliquaries I saw in Italy inspired me to make "A 2020 Reliquary." Relics include: a journal I kept from 1/1/2020 through 12/31/2020; twelve handmade, extensively hand decorated masks, (one made for each month), with writing on the back about what happened that month; and portraits of four women artists on the inside of each of the four doors, with writing underneath about how they managed to remain creative during the personal difficulties they experienced. These doors, when closed, shut us up inside, representing what happened throughout the world. The exterior of each closed door has a gold painted tree, barren of leaves, with names underneath of a few of those who died worldwide of Covid-19. These names represent the approximate three million people who died of the virus in 2020. Spreading over the top and sides of the box are leaves from the garden between my studio and house. Picked, printed, painted and drawn on -they represent the outside world. I was fortunate to be able to walk in hundreds of acres of open space next to our home, during six months of self-quarantine. Once I was fully vaccinated, I began to venture into public places again, always wearing a mask. On January 1, 2021, l contracted Covid. I recovered.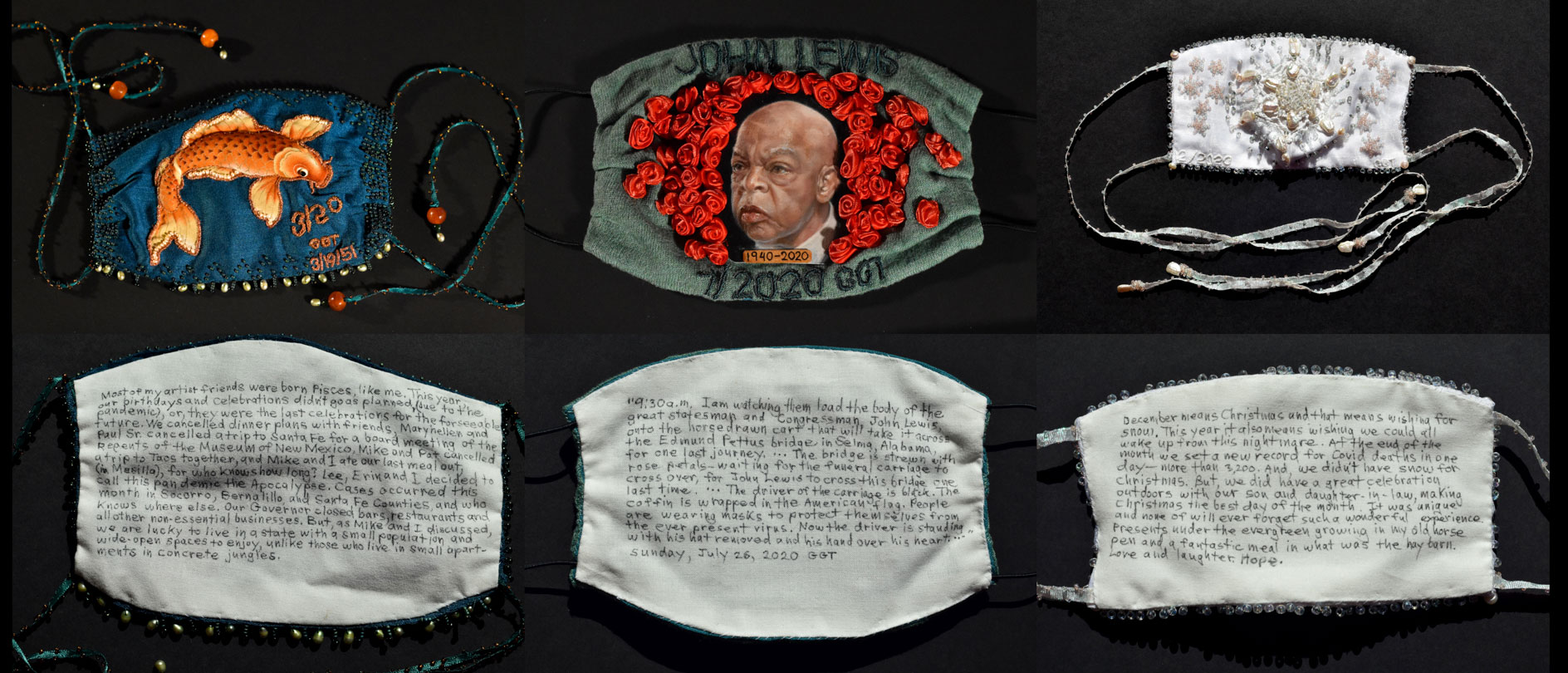 Three of twelve masks, each representing a month from 2020.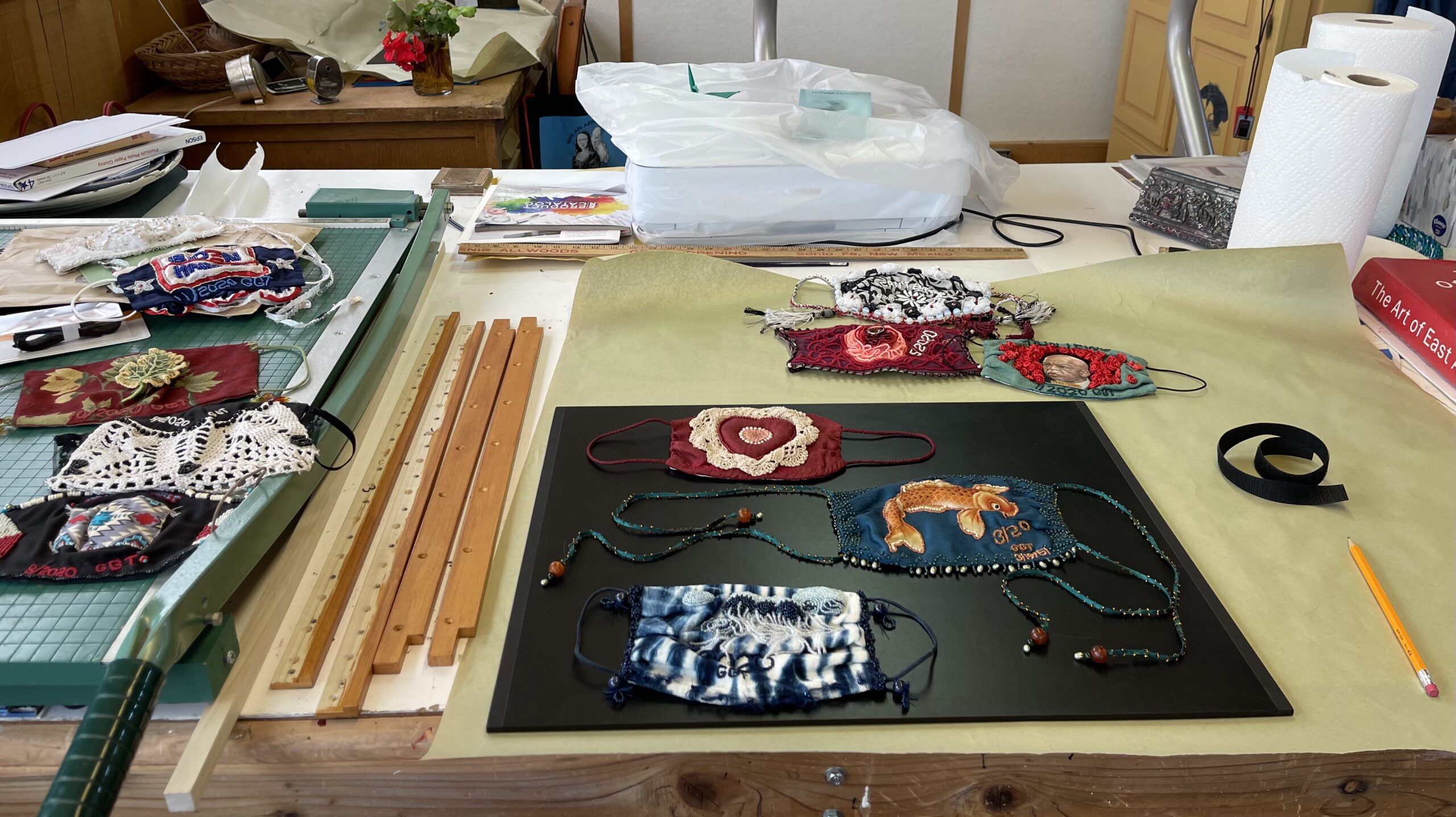 All masks are made by Gail, including embroidering, beading, tassels, flowers and paintings.